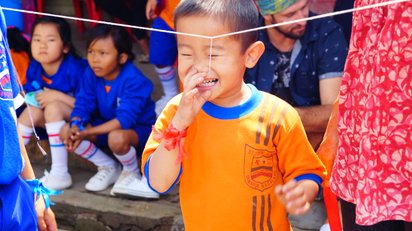 We accept students from all religious and racial background though we are a Christian institute. we pride ourselves in diversity and our up bringing of youths with Christian values.
Our ideal students will be hard working and enthusiastic, and have:
an ambition to achieve academic excellency
a desire to accept friends of different diversity
an enthusiastic outlook towards learning and progress
a commitment and faithfulness towards the school's discipline rules
a willingness to join in the school's desire to be productive at all times.
an open heart to listen to the teaching of Christ
We take boarders from Class A to Class 12. We do not accept day scholars except from our catchment area (locality) and our staffs' children.
We provide Science and Art stream to Class 11 & 12. We do not accept class 12 new comers.
Class 11 & 12 Science, we accept both girls and boys
Class 11 & 12 Arts, we accept only girls.
For Class 11 & 12 Science the criteria is very high due to huge demand in seats.